ENDOSCOPIC SURGERY OF SPINAL CANAL STENOSIS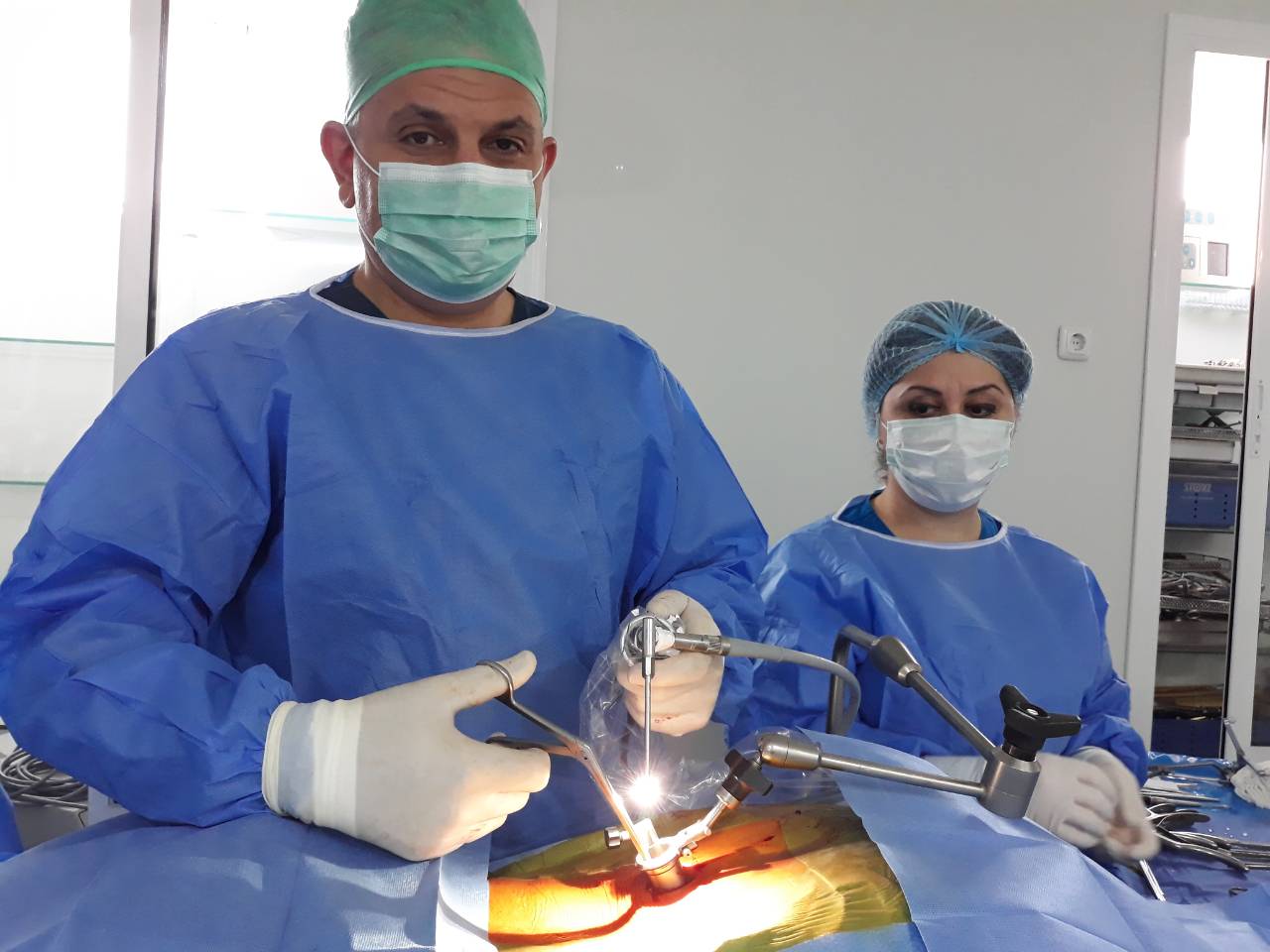 For many years we have performed intervertebral disc endoscopic surgery with high effectiveness. Nowadays spinal canal stenosis is also possible to operate by the endoscopic method. Neurosurgical department of "Nairi" medical center was equipped with EasyGo system, which allows to do spinal canal stenosis endoscopic surgery. Patients, who were operated on, go home the next day.
It is a great method of surgery for spinal canal stenosis, sequesters, hernias on two levels, disc prolepsis.